Your Italian restaurant in Valletta is a Roman Trattoria located in one of the most characteristic streets in the heart of Malta.
What to eat in a Roman restaurant in Malta?
Pasta of course! This dish that everyone knows and has always loved is our passion and our speciality!
We make our dishes as we used to prepare them in Rome.
Genuine ingredients and authentic recipes that have been handed down for generations.
Thanks to Zero Sei restaurant, we have brought authentic Roman cuisine to this lovely island, cozy and simple just like us!
The appetizers of Roman cuisine
In Rome, we like to start the meal with fried appetizers… A light, crunchy, dry and artisanal frying.
Have you ever tried a fried zucchini flower?
A true exaltation of goodness! Inside you will find an anchovy fillet dipped in melted mozzarella…
A warm and tasty heart … Crunchy outside and tender inside, the fried zucchini flower drives everyone crazy.
… And then there are the supplì… Guys, the supplì are amazing.
Many mistake them for arancini, but they are different and you should definitely try them.
Everyone thinks to know where to find the best arancini in Malta, but the luckiest ones have also tasted the Zero Sei supplì and never forget them!
What are our most famous second courses?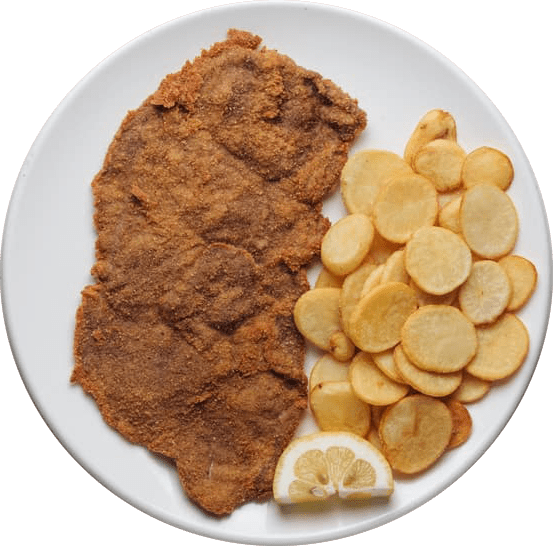 The Fettina Panata…
A real explosion of crunchy breading made by hand by our chefs… That wraps a slice of lean and good meat as you've never tasted it!
A super tasty dish that you will love because it is typical of the Roman doc culinary tradition.
Perfect for children who love delicious dishes, Zero Sei's Fettina Panata is nutritious and also good… It doesn't get better than this!
So if you want to eat in a real Italian restaurant in Valletta, here we are … We are ready to make your lunch or dinner an unforgettable experience!
EATING ROMAN IN MALTA
Book a table at Zero Sei and discover what it means to eat Italian in Malta!